In the 11th season now, KBC will have Rakesh Sharma also participating as a contestant on the show. While almost every contestant on the show has been quite inspiring in a lot of ways, Rakesh is a little more special for us. Having retired from the Human Resources Department Ministry as a director, Rakesh has worked as an Officer on Special Duty with late former president of India, APJ Abdul Kalam for over 5 years. On the show, Rakesh speaks about her experience and how much the Kalam inspired her in real life.
SOME INTERSTING FACT ABOUT HER
Amidst the question and answer, Amitabh Bachchan did not want to know about Rakesh's life before the start of the sixth question on Thursday. Rakesh, who worked with former President APJ Abdul Kalam, said that she studied at Delhi University and has been a state-level hockey player during her time. At that time, She started the job after his career prospects were reduced and after his father's death in 1976
why didn't Rakesh Sharma get married
Rakesh told that She did not marry. Explaining the reason for this, She said that in the year 1976 his father passed away at the age of 52. After this, a series of accidents started. Eight close relatives died within just six years. The incidents of one death after another shook her from inside.A friend was married, but this marriage was not very successful. All these things forced her to stay away from marriage.

Not taking any leave in 5 years,
she told Amitabh Bachchan that she often worked till 2 pm in the President's office. Many times she was called even after coming home at 10:30 pm, after which she would go to the office and work there and reach home late at night. During five years he did not take a single holiday. Even on Saturdays and Sundays, she was often in office.
Referring to a memoir involving the former president, he said that APJ Abdul Kalam asked him to translate his book Tree of Life. There were 49 poems in this book. On giving this responsibility, Rakesh told APJ Abdul Kalam that she could not translate the poem, on which Kalam said that you have to do this work, you can do it. After this, after a year's hard work, she was successful in translating all the 49 poems. She said that there was a positive atmosphere at all times in working with Kalam Saheb and never felt the burden of work.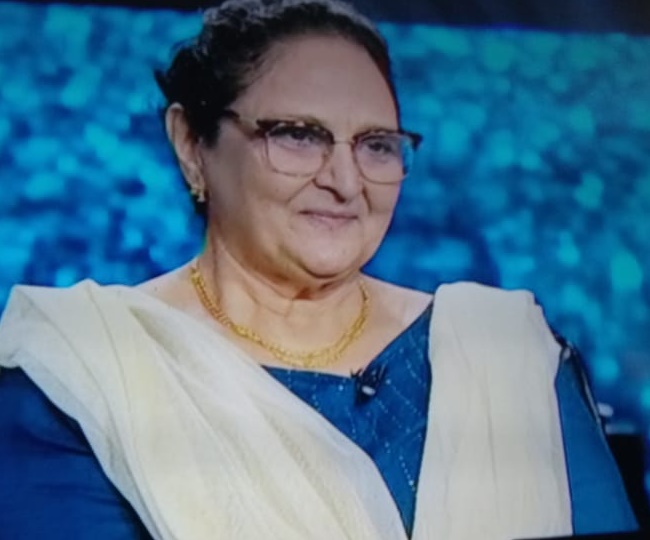 Kalam used to care for everyone
In the midst of questions, when asked about the memories associated with Amitabh by former President APJ Abdul Kalam, she said that Kalam Saheb was a person who was concerned for everyone. If he finds out that an employee in his office is working late at night, then he must have asked whether you had eaten or not. If he learned that he had not eaten, he would arrange for him to eat. After the work was over, when the employee left, he used to say goodbye to employees
Comments
comments