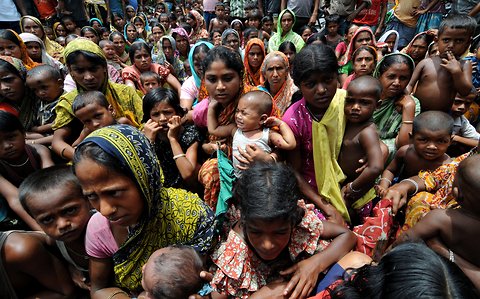 More than 1 lakh people have been excluded by Assam from the National Register of Citizens (NRC) regarding the deadline of July 5th. The final draft to be officially published on July 31st. The additional draft exclusion list has approx 1lakh 2thousand and 462 people. All these people found ineligible for the inclusion in the final list of NRC draft. This is the first instance of updating NRC by Assam since 1951.
Check if you are affected by Additional Draft Exclusion List by clicking here – https://t.co/72mxPafxtB

— NRC Updation Assam (@NRCupdateAssam) June 26, 2019
All those people who are excluded from the list will be informed individually through LOI ( Letters Of Information) with also mentioning the reasons for exclusion delivered to the residential addresses. All these people are provided with an opportunity to file their claims till July 11 at the nearest designated NRC Seva Kendras.
Click here to see the list http://nrcassam.nic.in/
 How To Check Names on the NRC Assam Exclusion List:
On can check their name in the exclusion list by the following ways :
Check online at  http://nrcassam.nic.in/
Visit the designated NSK's (NRC Seva Kendras)
By the Letter Of Information (LOI's) sent by the NRC Assam to the residential addresses of the individuals who have been included in the list of exclusion.
Comments
comments