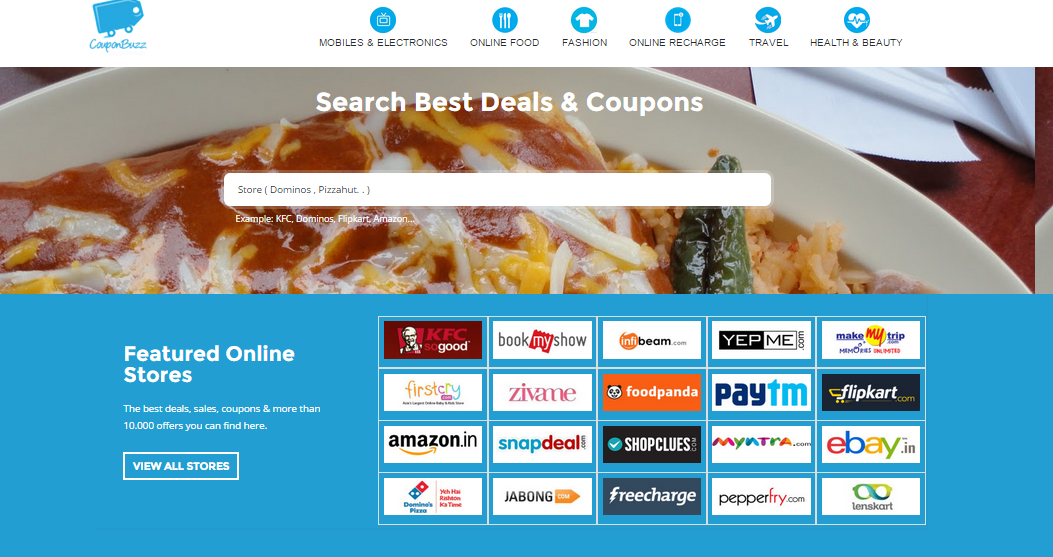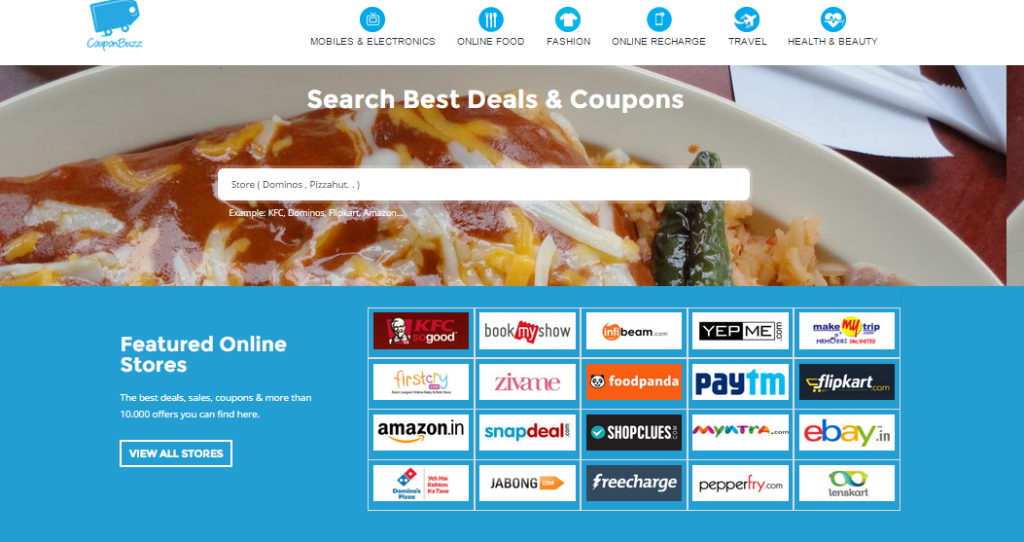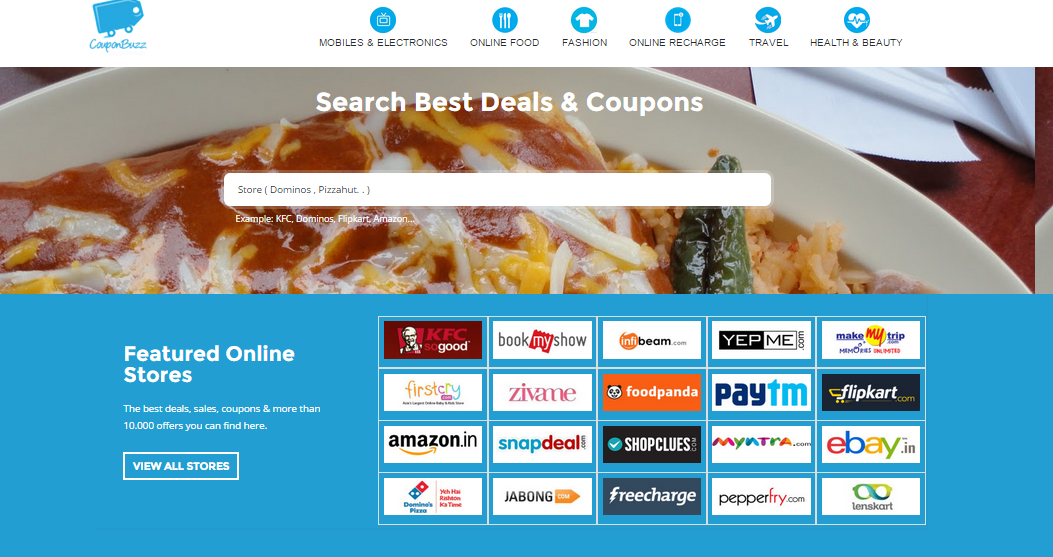 The Startup Industry is buzzing with new entrants and one of the latest entry has been made with the name of CouponBuzz. The website is a popular portal where users can find various coupons to save money on their daily online shopping on websites such as Snapdeal, Flipkart and much more. Special Coupons providing discounts on popular food joints such as KFC, Foodpanda and Mcdonalds are also available on the site.
The website is operated from Gurgaon, Haryana where founder (anonymous) is overwhelmed with the response it has received. Launched in June, 2015 the website has already managed to generate purchases worth 8k-10k per day by users. However the conversion rate of the website is requested to be confidential.
The company has been rumored to bag some initial funds by interested investors who see potential and growth in the site. The founders of the CouponBuzz website have also taken up all necessary marketing steps to promote the site online and offline on popular platforms. Not only that the founders claimed that more merchants are planning to join their hands with this site and hope to see better sales in future.
The website unlike others includes various added features where merchants can display their own unique set of coupons to attract the attention of online shoppers, the website also contains a separate section where merchants can advertise their products & stores to reach their target buyers.
http://CouponBuzz.in maintains a stock of coupons offering discounts and offers on almost every necessary item ranging from cosmetics to kitchenware to electronics that we use daily in our busy lives. The site is a great way to save a few bucks in online shopping since we can not bargain on the internet.
Comments
comments