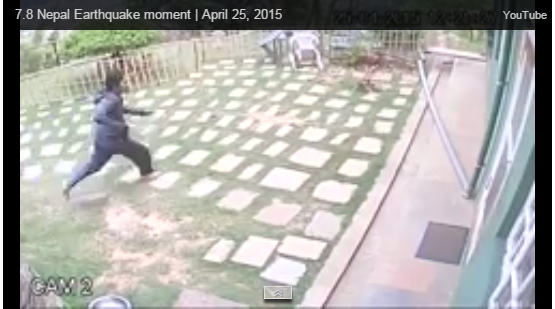 A enormous earthquake killed thousands in Nepal and India on Saturday morning. The huge 7.9 magnitude earthquake hit Nepal with disturbing force less than 50 miles from the capital, Kathmandu causing tremors in northern India as well. Below are the live earthquake videos from Kathmandu.
Live EarthQuake Footage
1
2
After Earthquake
What Twitterati Says on earthquake
Refreshing Nepal after this tremors–
— Gunaseelan (@Gunaseelan1961) April 25, 2015
Praying to God, singing hymns…sleeping outside after today's #NepalEarthquake :Soujata (Bharatpur, Nepal resident) pic.twitter.com/jbqI4WkZbB

— ANI (@ANI_news) April 25, 2015
Arrival of Indian from Kathmandu after earthquake.
#NepalEarthquake Arrival of Indians from Kathmandu at Palam by C-17 Globemaster III in the wee hours-1 pic.twitter.com/Ihp57ZLBXt

— Sitanshu Kar (@SpokespersonMoD) April 25, 2015
Comments
comments